here's part of a self assigned project i'm working on. It's the cover of a parisian themed make up set for Benefit cosmetics. I love their packaging, it's usually really pretty and fun. here is the sketch: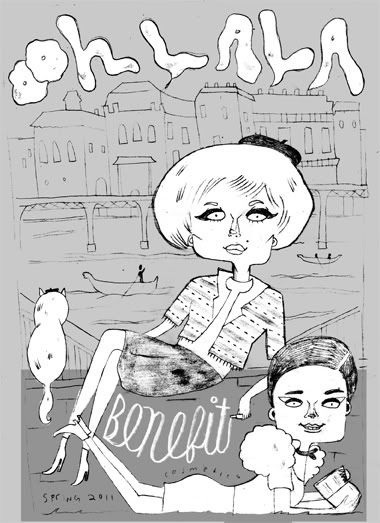 here's a lil sneak peek of the final:
"mow"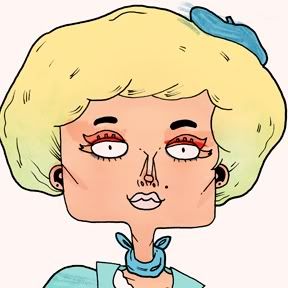 also, inspirational color scheme via adobe kuhler

i'm going to the
Philadelphia flower show
today which coincidently is titled "Springtime in Paris." I haven't been to the flower show in years so i'm pretty pumped. AHH, there's over 60 large scale gardens AND an eiffel tower. Hopefully i'll get some ideas for this piece, hehe.
GO FLOWERS!